2018 VINTAGE
Overall, the weather in 2018 was exceptional, bringing the grapes to optimum maturity while retaining their freshness.
The harvest was early, starting on 23 February with the Villavicencio white grapes and ending on 10 May with the Carmenere grapes. At the Maipo winery, grapes came in from 26 March to 17 May.In keeping with the average, grapes were picked 10 to 15 days later than for the 2017 vintage. The decisive factor was a period of relatively low temperatures during the end of the ripening process, from December to February. The grapes ripened more slowly as a result, allowing them to preserve an aromatic freshness sometimes difficult to attain in Chile. This was followed by excellent weather which brought the grapes to optimum phenolic maturity and heralded the start of the harvest. At this stage 2018 is a very promising vintage, combining good concentration and powerful, expressive fruit.
The power of New World wines combined with the refinement of Old World wines!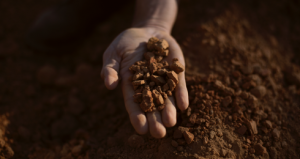 MATURING
The wine is matured in one-year-old oak barrels for six to eight months before bottling.
GRAPE VARIETY
Escudo Rojo Reserva Syrah is made entirely from the same grape variety even though the requirement under Chilean law is only 75%. Producing very high-quality wines, Syrah brings remarkable depth of flavour and rich tannins which improve with age.
TASTING NOTES
Black fruits - Pepper - Fresh - Elegant
Aspect
A deep, glittering purple.
Nose
The complex, very intense and fruit- forward nose offers aromas of ripe plum, violet and liquorice, followed by white pepper spice mingled with gentle touches of coffee and vanilla from time spent in oak.
Palate
This succulent wine has a very good, fresh and generous attack, with good substance and balanced acidity on powerful but refined and elegant tannins which underpin harmonious fruit, violet and liquorice flavours on the mid-palate.
The long and elegant finish perfectly expresses the sheer style of Maipo Valley Syrah.