In the late 1990s Baron Philippe de Rothschild SA, true to the pioneering spirit of its founder, Baron Philippe, decided to start making wine in Chile.
What attracted Baroness Philippine de Rothschild, Baron Philippe's daughter, was the potential of the Chilean terroir and the possibility of making high-quality branded wines that met her exacting requirements.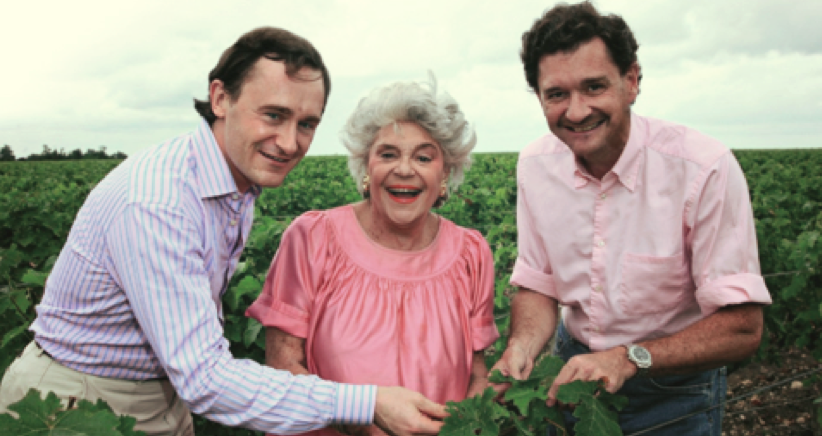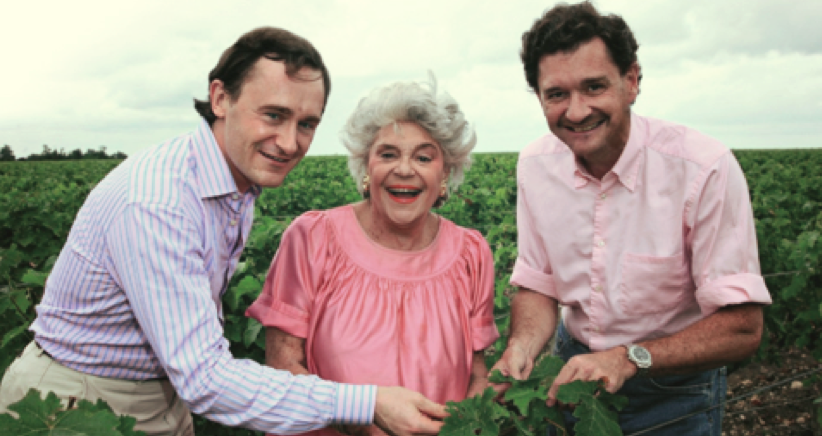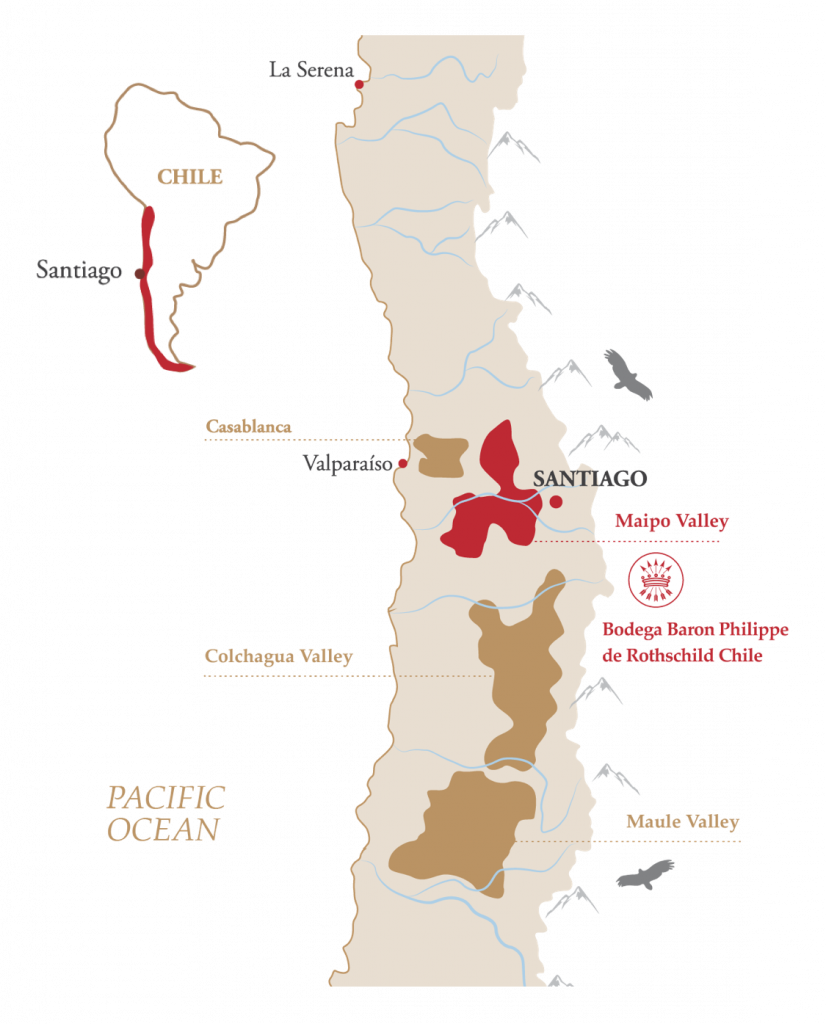 FOUR RENOWNED VALLEYS AND SIX CLASSIC GRAPE VARIETIES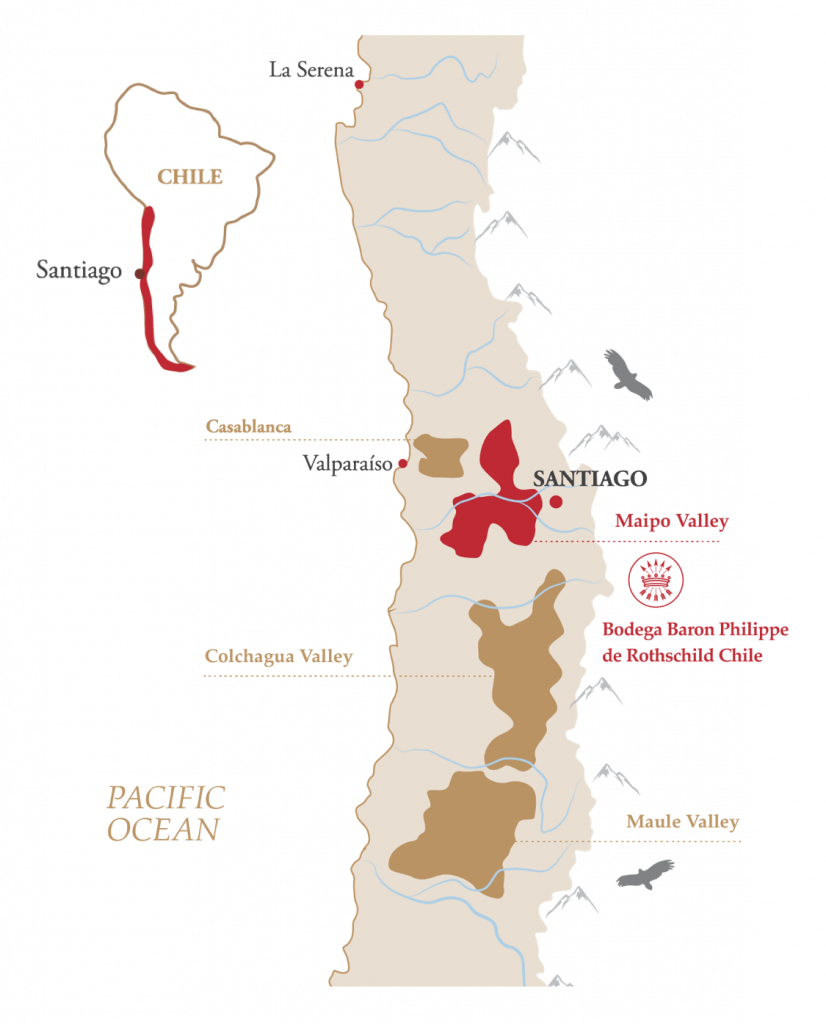 Vinegrowing in the Maipo Valley started in the first half of the 19th century with the introduction of varieties like Cabernet Sauvignon, Merlot, Petit Verdot and Carmenere, imported from Bordeaux. The Maipo Valley is famous for Cabernet Sauvignon, just like the Medoc, where Baron Philippe de Rothschild has its winegrowing roots. Cabernet Sauvignon plays a leading role in Escudo Rojo Gran Reserva blend and reveals the quintessence of its Chilean expression in Escudo Rojo Origine.
CHILE: A GENUINE WINEMAKING PARADISE
Protected by the natural barriers of the Andes Mountains to the east and the Pacific Ocean to the west, Chile's central region enjoys exceptional climatic conditions.
The richness of its soil and the variety of climates there give rise to an extraordinary diversity of terroirs. Baron Philippe de Rothschild takes advantage of this patchwork of terroirs to create highly distinctive wines that are a byword for quality and excellence.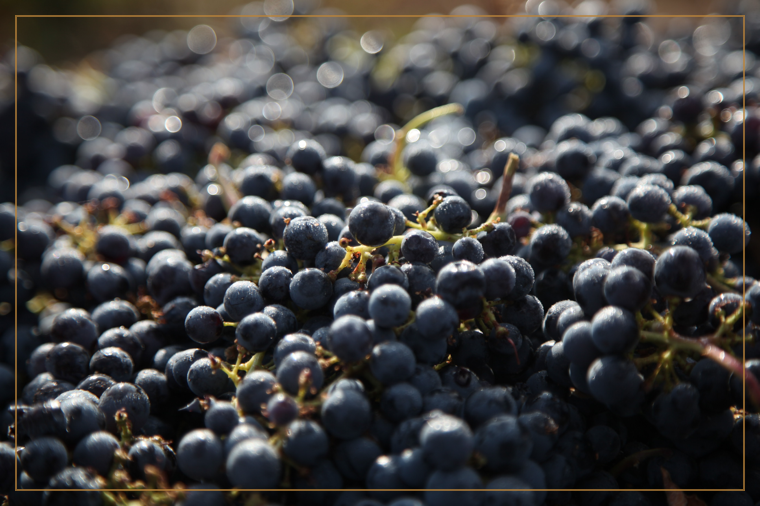 At Buin-Maipo, 45 kilometres south of Santiago, Viña Baron Philippe de Rothschild Chile stands proud in the middle of its own 60-hectare vineyard.

Its sober and elegant wood and steel architecture reflects the combination of the latest technology with the great French winemaking tradition.
The wines are made, matured, bottled and packaged at the Baron Philippe de Rothschild Maipo Chile bodega under the supervision of a French winemaker and under the control of an in-house laboratory.